Best Ethical Hacking Institute in Navi Mumbai
Ethical hacking implies a unique perspective on challenges that no one else has considered.
Hacktech Media is a well-known ethical hacking institute in Navi Mumbai. We began the institute in January 2018. It was difficult at first to start the institute, but we took the risk because of market demand, and today we are one of the best ethical hacking institutes in Navi Mumbai. Best Courses for Cyber Security we have the Best Ethical hacking courses in our Institute. We provide EC Council certification as we as CISE Certification. We provide an up-to-date syllabus, an Online classroom, and also conduct a practical classroom. We Have Trained Students, Executives as well as working people through Seminars, workshops, Classrooms, online instructor-led programs.
We are here to train, mentor, and boost your career in cybersecurity and guide you towards becoming a Certified Ethical Hacker. Our key focus is on providing practical training that gives our students and clients a competitive edge to grow rapidly and advance professionally in their respective careers. Our Institute provides training programs that are designed to equip candidates/professionals attending our training to meet the obstacles they will face in real-life circumstances as well as keeping in mind the current industry's expectations. We deal with various international corporations and individuals to meet their specific needs, and we offer training and coaching to help working professionals reach their career objectives. Our trainers are EC-Council accredited and certified. Our Institute provides various Job Opportunities as well as Freelancing Opportunities with Job assistance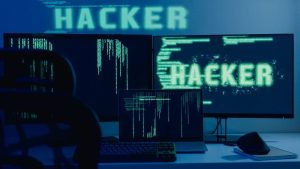 What is Ethical Hacking?
Ethical hacking is defined as a legal attempt to gain unauthorized access to a computer system, application, or data. An aspect of carrying out an ethical hack involves replicating the techniques and actions of malicious attackers. Ethical hacking is defined as a legal attempt to gain unauthorized access to a computer system, application, or data. An aspect of carrying out an ethical hack involves replicating malicious attackers' strategies and habits. This method aids in the detection of security issues, which can then be rectified before they are exploited by a malicious attacker.
Ethical hackers are security specialists who conduct these evaluations. They contribute to an organization's security posture through their proactive activities.  The mission of ethical hacking differs from malicious hacking in that it requires prior clearance from the organization or owner of the IT asset.
Certified Information Security Expert:
The Certified Ethical Hacker (CEH) course is the most extensive training available for Security networks. This internationally recognized certification confirms the applied security knowledge of network administrators, auditors, and experts. This course covers a wide range of network-security devices because the content is vendor-neutral. This program teaches you how to think from the point of view of a malicious hacker, but ethically access a network and identify gaps and weaknesses. This accreditation demonstrates professionalism and assures your company of the security domain's ethics.
During this ethical hacking session, students will be immersed in an interactive world in which they will learn how to hack, and secure their own systems. The lab's rigorous environment gives each student with in-depth information and hands-on experience with today's critical security systems. Students will understand how perimeter defenses function before scanning and hacking their own networks to look for holes (no real networks will be affected). Students will learn how intruders escalate access and how to secure a system during this ethical hacking course.
Why to choose Hacktech Media?
Hacktech media is one of the Top 5 ethical hacking institutes in Navi Mumbai that provides all cybersecurity courses.
These are the courses you need to do to become a pro hacker.
1. Ethical hacking and cybersecurity – ethical hacking course in India
2. Penetration Testing
3. Network security
4. Exploit writing
5. Understanding Linux operating System
6. Knowledge of Programming Language
These courses will help you to become Certified Ethical Hacker in cybersecurity.
What we Offer:
Classroom Training:
We provide One-to-one personalized practical training to each student in our Institute. Our batch consists of 5 students per batch at one time. We provide each student our undivided attention, and they will receive personalized instruction from our industry professionals.
Online Training:
Live and completely personalized online training with qualified teachers is accessible on a specific day and time as our timings are flexible. As our online classes are conducted through Google Classroom and also with the help of Any Desk.
Learn 30 + modules:
Learn 30 + modules of Ethical Hacking with an up-to-date syllabus and latest hacking tool kit and get Personalized training with help of our Industry Experts and become a Certified Information Security Expert.
100% Practical:
Every candidate and student who plans to enroll in Hacktech Media receives 100% practical Ethical Hacking training with the latest hacking tool kit from our specialized trainers.
International Certification:
After Completion of the Ethical Hacking Course, we provide International Certification to our students that are valid in other countries so you can apply for jobs in abroad countries as per their requirements for better work and experience.
Weekend and Weekday Batches:
Our Institute provides flexible timings to students as per their requirements. We run batches on weekdays and weekends. We conduct online classrooms as well as also conduct offline practical classrooms.
Hacking Tool Kit:
We offer the most up-to-date hacking tools and operating systems. eBooks about hacking and a cloud lab for practical's, we also provide videos as well as to conduct examinations.
100% Job Assistance:
After the completion of the Ethical Hacking Course and receiving CISE certification, We provide career opportunities and freelancing opportunities as well as 100% job Assistance to our students for the betterment of their future.
Lifetime Cloud Lab Access:
We provide lifetime CloudLab access to our students which is a research platform for experimenting with cloud architectures and the novel applications that they offer. It's designed for conducting experiments that will lead to new capabilities in future clouds or a better grasp of cloud computing's basics.
Hacktech Media Best Courses:
Penetration Tester:
The best way to test a site's or IT infrastructure's security is to try to hack into it. Pen testing simulates cyber-attacks in the hopes of identifying security holes before hackers do. As a penetration tester, you'll get an allowance on computer systems for investigating security flaws that criminals could exploit. You can specialize in controlling a specific system type, such as networks and infrastructures. The operating systems Windows, Linux, and Mac are all available.
WordPress Developer:
A WordPress developer is a specialist in the infrastructure and ecology of the WordPress platform. They focus on upgrading WordPress software or creating new products as well as plugins and themes. Learning WordPress programming will help you in becoming an expert WordPress Developer which is a great career option nowadays. WordPress support and development is a profitable and fulfilling professional choice. Users with coding skills also have a lot of choices.
Cyber Forensic:
Computer forensics is the collection and preservation of evidence from specific computing equipment in a way that can be presented in a court of law using investigation and analytical procedures. Computer forensics is often referred to as "digital forensics" or "cyber forensics." In short, it is the examination of computer-related crimes with the purpose of acquiring evidence to submit in a court of law.
Is it possible for me to become an Ethical Hacker??
Yes. Anyone who wants to be a hacker can learn how to be an ethical hacker. To become a pro-Ethical Hacker, you must have an open mind and innovative thinking. In the area of information technology, Ethical Hacking has long been a fascinating and energetic field.