How to Find a Trusted Broker for Forex Trading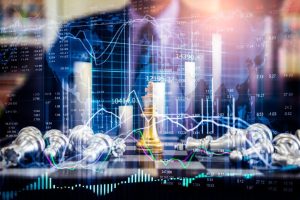 In the fast-paced world of Forex trading, finding a trustworthy broker is crucial for success. With numerous options available, it's essential to make an informed decision. This article will guide you through the process of finding a reliable broker for your Forex trading journey.
Table of Contents
Understanding the Importance of a Trusted Broker
Researching Broker Reputation
Regulatory Compliance
Assessing Trading Platform
Account Types and Fees
Customer Support
Security Measures
Education and Resources
Trading Instruments
Execution Speed
Risk Management Tools
Scalability and Leverage
Mobile Trading
Trading Psychology Support
Finalizing Your Choice
Understanding the Importance of a Trusted Broker
In the Forex market, your broker plays a pivotal role in your trading success. Trustworthy brokers offer fair trading conditions, ensure the safety of your funds, and provide reliable market access.
Researching Broker Reputation
Start your search by examining the reputation of potential brokers. Look for reviews, ratings, and testimonials from other traders. Social media and Forex forums can be valuable sources of information.
Regulatory Compliance
Ensure that the broker is regulated by a recognized authority, such as the Financial Conduct Authority (FCA) in the UK or the Commodity Futures Trading Commission (CFTC) in the US. Regulatory bodies help protect your interests as a trader.
Assessing Trading Platform
A user-friendly and efficient trading platform is essential. Check if the broker offers a demo account to test their platform's features and functionalities before committing real funds.
Account Types and Fees
Consider your budget and trading strategy when evaluating account types and associated fees. Brokers may offer various account options, including standard, micro, or Islamic accounts.
Customer Support
Reliable customer support is critical, especially in a fast-paced market like Forex. Test the broker's responsiveness by reaching out with questions or concerns before opening an account.
Security Measures
Ensure the broker employs robust security measures to protect your personal and financial information. Look for SSL encryption and two-factor authentication.
Education and Resources
A trusted broker should offer educational resources to enhance your trading skills. Look for webinars, tutorials, and market analysis reports to aid your decision-making.
Trading Instruments
Consider the variety of trading instruments the broker offers. A diverse range of currency pairs and other assets can expand your trading opportunities.
Execution Speed
In Forex, every second counts. A broker with fast execution speeds can make a significant difference in your trading results, especially during high volatility.
Risk Management Tools
Check if the broker provides risk management tools like stop-loss and take-profit orders. These tools are essential for safeguarding your investments.
Scalability and Leverage
Evaluate the broker's scalability options and leverage ratios. Make sure they align with your trading strategy and risk tolerance.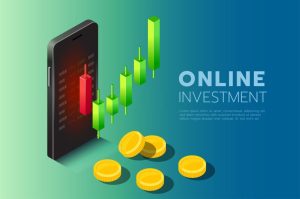 Mobile Trading
In today's world, flexibility is crucial. A broker offering a mobile trading app allows you to trade on the go, ensuring you don't miss out on profitable opportunities.
Trading Psychology Support
Trading can be emotionally challenging. Look for brokers that offer resources to help you manage stress and maintain discipline.
Finalizing Your Choice
After thorough research, make an informed decision based on your priorities and preferences. Remember that the right broker can significantly impact your trading success.
Conclusion
Finding a trusted broker for Forex trading is a critical step towards achieving your financial goals. By conducting thorough research, assessing crucial factors, and considering your personal trading style, you can make an informed choice that will support your journey in the Forex marke